AHL Division 1 Final – Kilkenny 2-25 Tipperary 1-27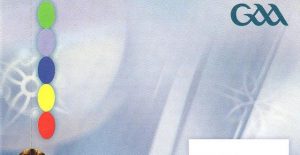 Kilkenny defeated Tipperary 2-25 by 1-27 in the Allianz Hurling League Division 1 Final on Sunday May 4th at Semple Stadium Thurles.
---

Source: TG4
---
Kilkenny claim third consecutive league crown
Report by Seán Moran at Semple Stadium for the Irish Times newspaper
Kilkenny 2-25 Tipperary 1-27
Kilkenny have retained the Allianz National Hurling League title and recorded the county's first three-in-a-row in the competition after a breath-taking final in Thurles was decided after 90 minutes before a crowd of 21,601. It ran to the very end when a TJ Reid played a one-two with Richie Hogan to gallop into space behind the opposition lines and unerringly shoot the winning point.
The match hinged on two penalty awards, which got Kilkenny back into it when Tipperary had taken control on the scoreboard. At the very end of the first half Mark Kelly was first to react when Henry Shefflin was dispossessed but he was fouled by Pádraic Maher, who received a yellow card, as he tried to advance and the penalty was dispatched by Reid. Reid had just previously pointed a free from his own half of the field and so a six-point deficit was reduced to two by the interval, Tipp leading 1-11 to 1-9.
They had actually started the match the better, striding into a four-point lead before their opponents got on the board, but after John O'Dwyer's seventh-minute point the match began to swing in the direction of the home side. By the half-hour Tipperary had outscored their opponents by 1-11 to 0-4 in the period since Kilkenny's strong start. The goal was a well-taken flick to the net by O'Dwyer, who got on the end of Noel McGrath's line ball.
There was little discernible pattern although it was a barren afternoon for the bigger names up front. Séamus Callanan who had been having a good campaign found it difficult to get much change out of JJ Delaney whereas at the other end Shefflin was well contained by Cathal Barrett and didn't score at all.
At the start of the second half Tipp pulled away again with points from Denis Maher and a couple of frees from Callanan. In the 48th minute, they led by three when Barrett was penalised for a frontal challenge on Reid, who having recovered, drove home the penalty to level the match at 2-11 to 1-14.
The match swung from one side to the other in final quarter: Kilkenny through Reid and Richie Hogan, who recovered from a slow start to finish with six points and then Tipp through Callanan, Noel McGrath and O'Dwyer.
Tipperary were commonly perceived to have greater need of a win after losing the last three matches between the counties and they will accordingly be disappointed that they had the winning of the match, particularly at the end of normal time when a number of chances came to nothing. Yet they were fortunate to take the match to extra time, as they trailed by a point with time nearly up after Michael Fennelly had stormed through the middle for what looked like the decisive scores.
In a dramatic finale Tipperary clawed the match into extra time. John O'Dwyer's long-range free broke around the goal and after Patrick Maher had tried to find a way through he managed to flick a pass from the defensive cul de sac to the supporting Kieran Bergin and his point levelled the score.
The pendulum continued to swing in extra time. Kilkenny led by one at the break, 2-21 to 1-23. In the closing 10, Noel McGrath and Callanan with a free and 65 pushed Tipperary back in front, but with the match level in the 90th minute a mistake by Tipperary goalkeeper Darren Gleeson sent a free out into touch. It gave Kilkenny the platform from which they took the match and Reid and Hogan duly obliged.
TIPPERARY: 1. D Gleeson; 17. C Barrett, 3. Pádraic Maher, 4. M Cahill; 5. 6. J Barry, B Maher (capt), 7. C O'Mahony; 8. K Bergin (0-2), 9. J Woodlock (0-1); 10. D Maher (0-2), 11. Patrick Maher (0-1), 12. J O'Dwyer (1-3); 13. N McGrath (0-5, one line ball), 14. S Callanan (0-10, eight frees, one 65), 15. N O'Meara (0-2).
Subs: 25. G Ryan for D Maher (54 mins), 23. S McGrath for Woodlock (55 mins), 18. S Bourke (0-1) for O'Meara (62 mins), 24. J O'Brien for Callanan (69 mins), 14. S Callanan for O'Brien (76 mins), 24. J O'Brien for O'Dwyer (80 mins), 12. J O'Dwyer for Bourke (88 mins).
KILKENNY: 1. E Murphy; 2. P Murphy, 3. JJ Delaney, 4. B Kennedy; 5. J Holden, 6. J Tyrrell, 7. C Buckley; 8. M Fennelly (0-2), 9. P Walsh (0-2); 10, R Hogan (0-6), 11. C Fennelly (0-1), 12. TJ Reid (2-11, both goals penalties, eight frees, one 65); 13. R Power (0-3, one free), 14. M Kelly, 15. H Shefflin.
Subs: 22. L Ryan for Holden (29 mins). 23. W Walsh for Kelly (43 mins), 24. E Larkin for C Fennelly (61 mins), C Fennelly for Shefflin (74 mins).
Referee: J Owens (Wexford).
---
Kilkenny claim third consecutive league crown http://t.co/i4CPtNdqzE

— Irish Times Sport (@IrishTimesSport) May 4, 2014
55 scores, two penalties and a third league title in as many years as Kilkenny overcome Tipp in Semple Stadium http://t.co/J0KsA1f32D

— TheScore.ie GAA (@TheScoreGAA) May 4, 2014
---
Team News
The Tipperary Senior Hurling team to play Kilkenny in tomorrow's Allianz Hurling League Division 1 Final is unchanged from the side which defeated Clare in the semi-final.
Tipperary (SH v Kilkenny) – Darren Gleeson (Portroe); Cathal Barrett (Holycross-Ballycahill), Padraic Maher (Thurles Sarsfields), Michael Cahill (Thurles Sarsfields); James Barry (Upperchurch-Drombane), Brendan Maher (Borris-Ileigh – Captain), Conor O'Mahony (Newport); Kieran Bergin (Killenaule), James Woodlock (Drom & Inch); Denis Maher (Thurles Sarsfields), Patrick Maher (Lorrha), John O'Dwyer (Killenaule); Noel McGrath (Loughmore-Castleiney), Seamus Callanan (Drom & Inch), Niall O'Meara (Kilruane MacDonaghs)
KILKENNY (SH v Tipperary): E Murphy (Glenmore); P Murphy (Danesfort), JJ Delaney (Fenians), B Kennedy (St Lachtain's); J Holden (Ballyhale Shamrocks), J Tyrrell (James Stephens), C Buckley (Dicksboro); M Fennelly (Ballyhale), P Walsh (Tullaroan); R Hogan (Danesfort), C Fennelly (Ballyhale), TJ Reid (Ballyhale); R Power (Carrickshock), M Kelly (O'Loughlin Gaels), H Shefflin (Ballyhale)
Subs: D Herity (Dunnamaggin), T Walsh (Tullaroan), B Hogan (O'Loughlin Gaels), K Joyce (Rower Inistioge), C Fogarty (Erin's Own), M Walsh (Young Irelands), L Ryan (Clara), W Walsh (Tullogher Rosbercon), E Larkin (James Stephens), A Fogarty (Emerlds), J Farrell (Thomastown).

Source: TG4
---
Preview: For the 2nd year in a row, great rivals @KilkennyCLG and @TipperaryGAA meet in the Hurling League Final: http://t.co/KNn2teXE66

— The GAA (@officialgaa) May 2, 2014
---

Source: GAA.ie
---
Ticket Details
Seating is unreserved but Stand Specific so a ticket can be purchased for either the O Coinneain or O Riain stand and correct ticket must be used for each stand on the day.
Access for Season Ticket Holders will be in the O Coinneain Stand only, all they will need is their Season Ticket cards.
Prices:
A​dults- €20 (pre purchase discount- €25 on the day)
Juveniles- €5
​Students/OAPs- €20 (no further discount on discounted tickets- Students/OAPs will be sold on the day also at €20)
Juvenile Groups application Form attached.
Clubs can purchase Tickets through their Divisional Ticket Co-ordinator.
Individuals can also purchase tickets from their local Centra or Supervalu outlets.
James Owens (Wexford) will referee the Division I Allianz Hurling League final between Kilkenny and Tipperary #GAA

— The GAA (@officialgaa) April 23, 2014
---

Source: GAA.ie