Munster GAA Tickets
Currently, with attendances restricted to 500 spectators for all Minor and Under 20 games with slightly higher numbers allowed at Senior Championship games, all tickets are being allocated to the partipating counties in each case.
In the event the participating counties return tickets unsold, they will go on public sale on the Munster GAA web site. No such public sales are expected for either Munster Senior Championship Final.
---
Ticket Sales Outlets

---
Stadium Maps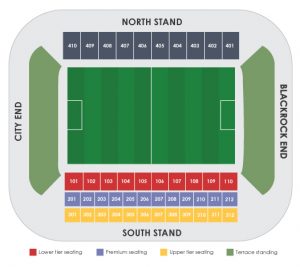 Click on the links below to download maps of GAA stadium routes and grounds.
---
Student Discounts
Munster GAA would like to confirm that student discounts applies to all students who present valid Student ID cards. For games where Adult tickets only are available, no concessions will be available.
In relation to Second Level students we are aware that schools don't produce cards but they can get Student travel Cards from USIT offices or from www.studenttravelcard.ie alternatively secondary students can get an ISSU scholar card from www.studentcard.ie or International student ID card from www.isic.org
Unfortunately the scheme has been much abused in the past and we were forced to seek ID cards from all patrons attempting to avail of the discount. This is in keeping with other bodies such as Irish Rail and Bus Eireann.