2021 Munster GAA Convention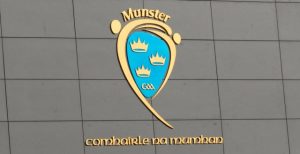 The 2021 Munster GAA Annual Convention took place on Friday January 29th. In line with the current Covid 19 restrictions, the convention was held virtually via Microsoft Teams.
All of the outgoing officers were returned unopposed and there were no motions on the agenda.
See below a link to the Convention booklet including the Secretary's Report on 2020 Activities, the Audited Annual Accounts, the Chairman's Address and Sub-Committee Reports.
---
2020 Munster GAA Convention Booklet – PDF Format