Munster SHC Quarter-Final – Limerick 1-19 Clare 2-15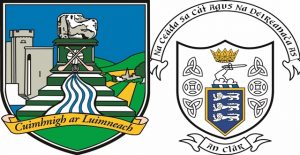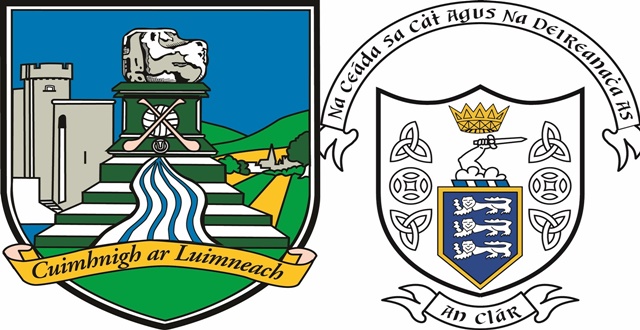 Limerick defeated Clare by 1-19 to 2-15 in the Munster Senior Hurling Championship Quarter-Final on Sunday May 24th at Semple Stadium Thurles.
---
Report: @LimerickCLG advance to @MunsterGAA semi-finals with dramatic win over @GaaClare: http://t.co/U7tHgKE60n pic.twitter.com/d5UwajTSzW

— The GAA (@officialgaa) May 24, 2015
Munster SHC: Limerick beat Clare in thriller
MUNSTER SENIOR HURLING CHAMPIONSHIP QUARTER-FINAL: LIMERICK 1-19 CLARE 2-15
By Brian Murphy at Semple Stadium, Thurles for GAA.ie
Limerick moved into the semi-finals of the Munster Championship and a meeting with Tipperary on June 21 after a heart-stopping one-point win over Clare at Semple Stadium, Thurles.
Sub John Fitzgibbon hit the winner for Limerick in the 68th minute, sealing a superb win for Shannonsiders, who were six points clear at the three-quarter mark but found themselves in real trouble when Aaron Cunningham sparked a brave Clare comeback with two superb goals in the closing stages.
After a poor and largely uneventful first half, the game crackled into life at the start of the second half, Clare having lost joint captain Patrick Donnellan to a red card for an off-the-ball incident involving Donal O'Grady which sparked a melee just before the break. That incident added the necessary spice to a game that was memorable to that point only for the performance of Limerick's precocious attacker Cian Lynch, who hit three points from play on a debut brimful of promise. Cunningham stole his thunder, though, scoring 2-1 for Clare after coming off the bench in the 48th minute.
Limerick, however, looked on course to win comfortably at that point, and were six ahead, 1-16 to 0-13, when Graeme Mulcahy pounced for a goal after 52 minutes. Cunningham responded with a goal almost immediately for Clare, showing the kind of direct running and killer instinct Clare had lacked in support of the brilliant lone front man Shane O'Donnell.
Limerick were then reduced to 14 men when Seánie Tobin was given his marching orders for a shoulder charge within seconds of coming on, and suddenly Clare had all the momentum. When Cunningham knifed through the Limerick defence and hammered home a second goal in the 64th minute, and O'Donnell got off the mark having toiled manfully after a super battle with Richie McCarthy, Clare were level with four minutes to go. However, Limerick dug deep and found a winner in the end, Fitzgibbon striking a fine shot from play over the bar to settle a hugely enjoyable tussle.
As expected, Conor McGrath was not fit to start and was replaced in the Clare line-up by Gearóid O'Connell from Ballyea, who started in midfield, allowing O'Donnell and David Reidy to form a two-man inside forward line. Limerick lined out as selected earlier in the week, Barry Hennessy, Seánie O'Brien and Lynch making their championship debuts.
Clare were short four of their eight All Stars from 2013 – Podge Collins, Conor McGrath, Colm Galvin and the suspended Brendan Bugler – and started like a team still getting to know each other, although neither side had in fact been in competitive action since late March, when their respective Allianz League campaigns ended in disappointment.
Shane Dowling, whose contribution of 0-11 from placed balls was ultimately the difference between the sides, was causing Clare all sorts of problems in the opening quarter, his physical presence on the edge of the square giving his team-mates a target they looked to at every opportunity.
It was the skill levels of and youthful audacity of Lynch, though, that lit up an untidy opening to the game – last year's minor captain marking his senior championship debut with a superb score on 12 minutes. By the time Lynch had snapped his second of the game stylishly over the bar, Limerick were 0-7 to 0-4 up and must have been very happy with their first 20 minutes' work.
Slowly, though, Clare worked their way back into the game, perhaps affronted when Lynch audaciously flipped the slither over Domhnall O'Donovan's head and collected it at speed in another wonderful cameo from the precocious Patrickswell man, who has pedigree running through his bloodlines.
O'Donnell's movement and willingness to battle up front on his own was giving McCarthy the jitters, while Limerick never seemed quite at ease with having a spare man at the back. When McCarthy fouled O'Donnell in the 25th minute, Clare had the gap back to one, with Colin Ryan firing over his fifth score of the half from a free.
If Limerick had a 'spare' man at the back in the first half, they had two when Donnellan was given his marching orders for felling Donal O'Grady with a stray hurl as the sides went in at the break, sparking a melee which just about summed up an untidy an error-strewn first half.
Clare seemed to gain strength from being a man down and led for the first time six minutes into the second half when John Conlon fired over three scores from play in a spell of dominance. Limerick hit back, and when Shane Dowling found his rhythm with a series of placed balls and then Mulcahy pounced for a 52nd minute goal, hitting a ground stroke past Patrick Kelly with the glee of a real poacher, Limerick were six clear, a man up, and seemingly on their way to a comfortable win.
It wasn't until Cunningham came on to join him at the apex of the attack that Clare really reached the pitch of the game. Cunningham had hit a superb point within seconds of coming in for David Reidy to show he meant business and his two brilliantly-taken goals had Limerick in all sorts of trouble before they helf their nerve to win it through Fitzgibbon at the death.
***
Scorers for Limerick: Shane Dowling 0-11 (0-10f, 0-1 65), Graeme Mulcahy 1-1, Cian Lynch 0-3, Paudie O'Brien 0-1, Seánie O'Brien 0-1, Tom Condon 0-1, John Fitzgibbon 0-1.
Scorers for Clare: Aaron Cunningham 2-1, Colin Ryan 0-6 (0-5f), John Conlon 0-3, Tony Kelly 0-2, Shane Golden 0-1, David Reidy 0-1, Shane O'Donnell 0-1.
CLARE: Patrick Kelly; Domhnall O'Donovan, David McInerney, Cian Dillon; Jack Browne, Conor Ryan, Pat O'Connor; Patrick Donnellan, Shane Golden; John Conlon, Tony Kelly, Colin Ryan; Gearóid O'Connell, Shane O'Donnell, David Reidy
Subs: Aaron Cunningham for David Reidy (48), Seadna Morey for Domhnall O'Donovan (55), Bobby Duggan for Gearóid O'Connell (58), Darach Honan for Shane Golden (67), Nicky O'Connell for Tony Kelly (69).
LIMERICK: Barry Hennessy; Stephen Walsh, Richie McCarthy, Seamus Hickey; Tom Condon, Gavin O'Mahony, Seánie O'Brien; Paudie O'Brien, James Ryan; Paul Browne, Declan Hannon, Donal O'Grady; Cian Lynch, Shane Dowling, Graeme Mulcahy
Subs: Seánie Tobin for Donal O'Grady (55), Dan Morrissey for Stephen Walsh (63), Wayne McNamare for Seamus Hickey, John Fitzgibbon for James Ryan (both 66), Kevin Downes for Paul Browne (71).
Referee: Colm Lyons (Cork)
Attendance: 21,493
---
---
Congratulations to Limerick's Cian Lynch, today's @EtihadAirways Sunday Game Munster Hurling Man of the Match #GAA pic.twitter.com/s31qPyavqS

— The GAA (@officialgaa) May 24, 2015
---
---
We preview Sunday's @MunsterGAA hurling championship opener, @GaaClare vs @LimerickCLG, with @NOFGAA's @Ryan5C #GAA http://t.co/qHrLYOonUJ

— The GAA (@officialgaa) May 22, 2015
---
Ticket Information
Adult Covered Stand: €25
Adult Uncovered Stand: €20
Adult Terrace: €15
(Limerick have been allocated the Killinan End terrace, Clare the Town End terrace)
Student's/OAP: Purchase Adult tickets and receive a €5 concession at designated turnstiles prior to entry
Under 16's: €5
Click here to buy tickets online
---
---
---
Team News
Limerick v Clare: BHennessy SWalsh RMcCarthy SHickey SOBrien GOMahony TCondon JRyan POBrien DOGrady DHannon PBrowne GMulcahy SDowling CLynch

— Limerick GAA (@LimerickCLG) May 21, 2015
Clare SH team – 1.PKelly 2.DODonovan 3.CDillon 4.DMcInerney 5.PDonnellan 6.CRyan 7.JBrowne 8.POConnor 9.GOConnell 10.SGolden 11.TKelly 12.ColinRyan 13.JConlon 14.SODonnell 15.DReidy
---
List of Centra / Supervalu outlets in Clare
SuperValu Killaloe Clare
SuperValu Tulla Clare
SuperValu Ennistymon Clare
SuperValu Kilrush Clare
SuperValu Miltown Malbay Clare
Centra Scariff Clare
Centra Ennis – Ryan's Clare
Centra Ennis – Lynch's Clare
Centra Ennis – Donnellan's Clare
Centra Kilmihil Clare
Centra Sixmilebridge Clare
---
List of Centra / Supervalu outlets in Limerick
Centra Ennis Rd – Rodahan's Limerick
Centra Drumcollogher Limerick
Centra Kilfinnane Limerick
Centra Hospital Limerick
Centra Raheen Limerick
Centra Bruff Limerick
SuperValu Abbeyfeale Limerick
SuperValu Castleconnell Limerick
SuperValu Corbally Limerick
SuperValu Kilmallock Limerick
SuperValu NewcastleWest – Dooley's Limerick
SuperValu NewcastleWest – Garvey's Limerick
SuperValu Askeaton Limerick
Centra Patrickswell – Hodkinson's Limerick
Centra Dooradoyle Limerick
Centra Castletroy Limerick
Centra Clarina Limerick
Centra Pallas Green Limerick
---
Clare and Limerick meet for the 53rd time in the championship, with Limerick leading 34-17 (one game was drawn) from their previous 52 clashes.
This will be their first meeting in the Munster championship since 2008 when Clare won by 4-12 to 1-16 in the semi-final in Thurles. They met again in the 2012 All-Ireland qualifiers, when Limerick won, but it was Clare's turn a year later when they won the All-Ireland semi-final by seven points.
Last Five Championship Clashes
2013: Clare 1-22 Limerick 0-18 (All-Ireland semi-final)
2012: Limerick 3-18 Clare 1-20 (All-Ireland qualifiers)
2008: Clare 4-12 Limerick 1-16 (Munster semi-final)
2007: Limerick 1-23 Clare 1-16 (All-Ireland quarter-final)
2006: Clare 2-21 Limerick 0-10 (All-Ireland qualifiers)
Limerick are seeking to win their first Munster championship game of the season for a third successive year, having beaten Tipperary in 2013 and 2014. Clare lost to Cork in their opening game last year and beat Waterford a year earlier.
Davy Fitzgerald played against Limerick in the championship on seven occasions, winning three (1993-95-2006) and losing four (1990-1991-94-96). TJ Ryan played against Clare in three championship games, winning in 1994 and 1996 and losing in 1995.
Clare have won only one competitive game since the beginning of April last year. It came against Dublin in this year's League. Otherwise they lost to Tipperary (twice), Cork (twice), Kilkenny (twice), Wexford (once), Galway (once) in League and Championship. They also drew with Wexford in last year's All-Ireland qualifiers.
Clare were eliminated from last year's All-Ireland race after losing a Round 1 qualifier replay against Wexford, having earlier lost the Munster semi-final to Cork. Limerick beat Tipperary and lost to Cork in Munster before beating Wexford in the All-Ireland quarter-final. They lost the All-Ireland semi-final to Kilkenny by two points.
Clare were relegated from Division 1A this year after losing a play-off with Kilkenny. They had earlier lost four of five games.
Limerick finished second in Division 1B this year (three wins, one defeat, one draw) before losing the quarter-final to Dublin by 12 points.
Next Sunday's winners will play Tipperary in the Munster semi-final on June 21.
---
Coming up this Sunday on #GAAGO – LIVE @MunsterGAA hurling Championship quarter final. http://t.co/98BGt4w1CW pic.twitter.com/wcWxZajNCd

— GAAGO (@GAAGO) May 20, 2015