Munster Under 21 Football S-Final – Kerry 1-14 Limerick 2-8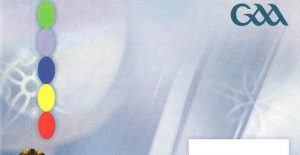 Kerry defeated Limerick by 1-14 to 2-8 in the EirGrid GAA Football Under 21 Munster Championship Semi-Final on Wednesday March 16th at Austin Stack Park Tralee.
---
Kerry U21s survive another tough test https://t.co/k5EVfI12Kn (RMC) pic.twitter.com/YsNeYdNcbT

— Irish Examiner Sport (@ExaminerSport) March 17, 2016
Kerry U21s survive another tough test
By Denis Hurley for the Irish Examiner newspaper
Kerry 1-14 Limerick 2-8: Another gut-check for Kerry in the Munster U21FC at Austin Stack Park last night but, as against Tipperary last week, they prevailed.
In front of 1,714, the outcome was in question until deep into injury-time, when points from midfielder Barry O'Sullivan and sub Jordan Kiely ensured the hosts would advance to the final on April 7.
Having led 0-7 to 0-5 half-time, Kerry fell behind when Limerick's Killian Ryan goaled following a mazy run two minutes after the restart. Killian Spillane's third point levelled and then the Kingdom looked to have set the game back on its widely-expected path. From a beautifully weighted pass by Jack Savage, Tony Brosnan was able to palm past Andrew Ruddle for a 1-8 to 1-5 lead.
But Limerick were full of character. Hugh Bourke's fifth point of the game provided an instant response and it got even better when Ryan and Bourke linked to set up Brian Fanning for a second goal, an excellent low finish from a narrow angle.
advertisement
As good as Limerick were, though, Kerry didn't panic either. Savage levelled again with a free and then two fine Spillane points put them back into a lead they wouldn't lose, though the first of them had a question-mark attached as it hovered over the post.
Limerick couldn't be shaken off, but at times the visitors lacked players to take on scoring chances and possession was turned over – even if their bench felt it wasn't always done fairly.
Kiely's point from Micheál Burns' pass put Kerry 1-12 to 2-7 in front on 58 minutes, but Fanning's excellent point gave Limerick hope in the five minutes of additional time. They couldn't find an equaliser though and Kerry saw things out.
Their manager Jack O'Connor took some positives, but also cited areas to work on. "We were good when we had the ball, we weren't so good when we didn't," he said. "We're going to have to defend better as a unit, not allow our backs to be isolated like they were tonight.
"We kicked 1-14, which is a good score any night. Kiely gave us great impetus up front and Éanna Ó Conchúir gave us great legs. We need to improve, but I think there's improvement in us. Cork will be something similar, they are after winning two games by over 20 points a night. We're well aware that there's a huge task ahead of us."
O'Connor's Limerick counterpart Declan Brouder wasn't clinging to crutch of a moral victory. "I'm hugely proud," he said.
"We came back here expecting a win. At half-time, we thought we'd win the game, when we scored our goals we thought we'd win the game, in injury-time we were a point down and we still thought we'd win the game.
"We're not interested in moral victories. We put a in a performance against Cork last year that, in the build-up to this game, nobody gave us much credit for. We performed because we had the effort put in."
If Brouder had one misgiving, though, it was in the second-half free-count. "I think it was 15 for Kerry and three for Limerick," he said.
"We'd hugely aggrieved with some of the calls coming down the straight. Tralee is a tough place to come, hard to get a result; it's even harder when those 50-50 calls are going against you."
In the first-half, Kerry could afford a 12-minute period without a score but still led by two at half-time. The hosts showed good signs in fits and starts, with the corner-forwards, Tony Brosnan and Jack Savage, dovetailing nicely with number 14 Killian Spillane, the trio account for all of their opening-period output.
Four points in a row between the seventh and 13th minutes had eradicated an early 0-3 to 0-1 deficit, and things would have been very comfortable had Brosnan not been unlucky to rattle the crossbar with a ferocious shot after Tom O'Sullivan had excellent placed the ball in his hands.
That let-off helped Limerick to reignite their challenge. Early on, they played with a guile and gumption which had seen them take the lead, with Hugh Bourke and Brian Donovan getting nice scores, and it was two Bourke frees which tied matters by the 23rd minute. Savage and Spillane ended Kerry's drought to give them that two-point lead, but Ryan's excellent goal on the resumption gave notice Limerick weren't for lying down and the Kerry goal didn't faze them either. They may have lost, but died with their boots on.
Scorers for Kerry: J Savage (three frees), K Spillane 0-5 each, T Brosnan 1-1, J Kiely 0-2, B O'Sullivan 0-1.
Scorers for Limerick: H Bourke 0-6 (five frees), B Fanning 1-1, K Ryan 1-0, B Donovan 0-1.
KERRY: E O'Brien (Churchill); B Ó Beaglaíoch (An Ghaeltacht), C Ó Lúing (An Ghaeltacht), B Sugrue (Renard); T O'Sullivan (Dingle), A Barry (Na Gaeil), G White (Dr Crokes); B O'Sullivan (Dingle), M O'Sullivan (St Michael's-Foilmore); B Ó Seanacháin (Ballydonoghue), M Burns (Dr Crokes), D Foran (St Senan's); T Brosnan (Dr Crokes), K Spillane (Templenoe), J Savage (Kerins O'Rahillys).
Subs: É Ó Conchúir (An Ghaeltacht) for Foran (42), J Foley (Ballydonoghue) for Ó Lúing (44), J Kiely (Dr Crokes) for Brosnan (45), G Horan for M O'Sullivan (51), D O'Donoghue for Sugrue (54, injured), C Geaney (Dingle) for Ó Seanacháin (58).
LIMERICK: A Ruddle (Newcastlewest); S Flanagan (Feohanagh-Castlemahon), M O'Sullivan (Galtee Gaels), M Donovan (Galbally); G Brown (Na Piarsaigh), S O'Dea (Kilteely-Dromkeen), K Ryan (Mungret); T Childs (Galtee Gaels), S Murphy (Newcastlewest); B Fanning (Pallasgreen), S Cahill (Mountcollins), J English (Adare); B Donovan (Monaleen), C Sheehan (Newcastlewest), H Bourke (Adare).
Subs: S Brosnan (Newcastlewest) for English (17, injured), S Costello (Adare) for Childs (47), D Connolly (Adare) for O'Sullivan (50), K Daly (Na Piarsaigh) for Murphy (59), C Flanagan (Crecora) for S Flanagan (60).
Referee: A Kissane (Waterford)
---
Previews – @MunsterGAA U21 Football Championship Semi-Finals, Kerry v Limerick, Waterford v Cork: https://t.co/6PTsunp7fs #GAA

— The GAA (@officialgaa) March 16, 2016
---
Admission Details
Adults: €10.00
Junvenile Under 16 Years of Age: Free of Charge
Concessions (Student/OAP): Can receive a €5 rebate on full price tickets at the designated stile at the venue on match day with valid ID
This is an unreserved fixture
Click here to buy tickets in advance
---
Team News
Kerry name Under 21 Side for visit of Limerick… https://t.co/NX0ppfhzYP

— Kerry GAA (@Kerry_Official) March 15, 2016
The Kerry Team to play Limerick in the EirGrid Munster GAA Under 21 Football Championship Semi Final at Austin Stack Park on this Wednesday evening at 7:30 shows three changes in personnel from the side that defeated Tipperary in the opening Round. Barry O'Sullivan replaces Greg Horan in midfield, David Foran comes in for the injured Brandon Barrett in the half forward line and Killian Spillane takes over on the edge of the square from Eánna Ó Conchúir.
The team contains 5 of the side defeated by Cork in last year's semi final game – Brian Ó Beagaloich, Cathal Ó Lúing, Barry O'Sullivan, Micheál Burns and Jack Savage. 10 of the side won All Ireland Minor Medals in either 2014 or 2015.
The team, captained by Jack Savage of Kerins O'Rahillys is as follows:
1.Eoghan O'Brien Churchill
2.Brian Ó Beaglaoich An Ghaeltacht
3.Cathal Ó Lúing An Ghaeltacht
4.Tom O'Sullivan Dingle
5.Brian Sugrue Renard
6.Andrew Barry Na Gael
7.Gavin White Dr Crokes
8.Barry O'Sullivan Dingle
9.Matthew O'Sullivan St Michaels-Foilmore
10.David Foran St Senans
11.Micheál Burns Dr Crokes
12.Brian Ó Seanacháin Ballydonoghue
13.Tony Brosnan Dr Crokes
14.Killian Spillane Templenoe
15.Jack Savage (C) Kerins O'Rahillys
Fir Ionaid
16.Darragh O'Shea Ballydonoghue
17.Greg Horan Austin Stacks
18.Eanna Ó Conchúir An Ghaeltacht
19.Dara Roche Glenflesk
20.Dan O'Donoghue Spa
21.Jason Foley Ballydonoghue
22.Conor Geaney Dingle
23.Tom (Leo) O'Sullivan Dingle
24.Jordan Kiely Dr Crokes
Bainistíocht:
Bainisteoir:Jack O'Connor (Dromid Pearses)
Roghnoirí: Micheál O'Shea (Castlegregory), Eamon Whelan (St Senans), Declan O'Sullivan (Dromid Pearses).
Treanálaí: Alan O'Sullivan and Arthur Fitzgerald
Additional Information
The following players are members of the extended Kerry Under 21 panel: Cormac Coffey (Kerins O'Rahillys), Matthew Flaherty (Dingle), Shane O'Connor (John Mitchels), James Duggan (John Mitchels), Fionán Clifford (Waterville), Brian Rayle (Lispole), Patrick O'Connor (Dingle), Brandon Barrett (Ardfert, injured)
Limerick u21 football team for Wednesday night's Munster Semi Final vs Kerry in Tralee at 7.30 #LuimneachAbú pic.twitter.com/vZc8cM6CKU

— Limerick Footballers (@LmkFootballers) March 14, 2016
The Limerick U21 football team and panel to face Kerry on this Wednesday evening is announced. The Limerick U21 management team has released their panel of 24 to take on Kerry in Tralee.
The team and panel is as follows 1. Andrew Ruddle (Newcastlewest), 2. Sean O Dea (Kilteely/Dromkeen) (Captain), 3. Stephen Cahill (Mountcollins), 4. Maurice O Sullivan (Galtee Gaels), 5. Michael O Donovan (Galbally), 6. Sean Flannagan (Feohanagh/Castlemahon), 7. Gordon Brown (Na Piarsaigh), 8. Cillian Fahy (Dromcollogher/Broadford), 9. Tommie Childs (Galtee Gaels), 10. Sean Murphy (Newcastlewest), 11. Killian Ryan (Mungret St Pauls), 12. Brian Fanning (Pallasgreen), 13. Hugh Bourke (Adare), 14. Cian Sheehan (Newcastlewest), 15. Brian Donovan ( Monaleen).
16. Richard Hayes (St Senans), 17. David Connelly (Adare), 18. Cormac Flanagan (Crecora) 19. Stephen Brosan (Newcastlewest), 20. Kieran Daly (Na Piarsaigh), 21. Jack English (Adare), 22. Eoin Hurley (Newcastlewest), 23. Shane Costello (Adare), 24. Gavin Reidy (Newcastlewest).
---