2019 TG4 All-Ireland Senior Ladies Football Championship Quarter-Final – Cork 7-18 Tyrone 3-4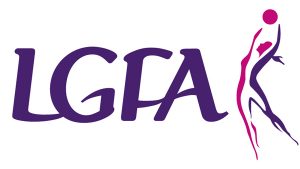 Cork defeated Tyrone by 7-18 to 3-4 in the TG4 All-Ireland Senior Ladies Football Championship Quarter-Final on Saturday August 3rd at Duggan Park, Ballinasloe.
---
🗞️REPORT@daraghs0 watched on as @CorkLGFA made a statement with a big @SportTG4 quarter-final victory over @TyroneLGFA at Duggan Park in Ballinasloe.@MunsterLGFA @UlsterLadies #Properfanhttps://t.co/uK8xCL9Yey

— Ladies Football (@LadiesFootball) August 3, 2019
TG4 All-Ireland SFC quarter-final
Cork 7-18 Tyrone 3-4
Report By DARAGH SMALL
Niamh Cotter led the way as Cork beat Tyrone to bounce back from last weekend's shock defeat to Armagh and advance to the TG4 All-Ireland SFC semi-finals.
Cork had the issue wrapped up when they led by 3-8 to 1-3 ahead at half-time after goals from Eimear Scally, Eimear Kiely and Cotter. Doireann O'Sullivan added two more goals on the resumption as Cork cruised into the final four.
Ephie Fitzgerald's side were expected to respond after last week's surprise loss and last year's runners-up didn't disappoint at Duggan Park in Ballinasloe.
Tyrone had the aid of a slight breeze in the opening half but Cork, despite shooting seven wides, still found the
net three times and pulled clear after Maeve Mallon's goal had dragged Tyrone back into the game.
Orla Finn settled Cork when she struck first from a free in the fourth minute before a couple of Chloe McCaffrey points gave Tyrone the lead.
Then Scally scored a point and Libby Coppinger exchanged passes with Doireann O'Sullivan who set up Scally to score the first Cork goal.
Cork were 1-2 to 0-2 ahead in the tenth minute and after an Aoibhinn McHugh effort they scored an unanswered 1-3.
Doireann O'Sullivan, Cotter and Finn all fired over Shannon Lynch's crossbar.
And then Kiely's speculative effort finished in the top corner of the Tyrone net in the 18th minute.
Scally had a goal disallowed in the 22nd minute and then Mallon looked to have given Tyrone a real chance when she found the net moments later. But another 1-3 in quick succession gave Cork a huge cushion at the break.
Cotter scored a brilliant individual effort to make it 3-5 to 1-3 in the 31st minute. Cork finished the half off well with points from Doireann and Ciara O'Sullivan, and Finn rounded off the first half scoring.
Cork took a 3-8 to 1-3 lead into the second half and had the breeze to come, and they made their chances pay. Cotter, Finn and Ciara O'Sullivan extended their lead.
Doireann O'Sullivan fired the fourth Cork goal after she was assisted by substitute Saoirse Noonan. Mallon did score her second goal into the empty Cork net but with 20 minutes remaining Finn gave Cork a 4-12 to 2-3 lead.
Kiely got forward to add another point before she left the field and Doireann O'Sullivan's second goal came in the 44th minute.
Cork manager Fitzgerald unloaded more of his impressive substitutes bench and Áine O'Sullivan added 1-1 in the closing stages. Maria Canavan grabbed a consolation goal for Tyrone but Saoirse Noonan cancelled that out.
Scorers – Cork: D O'Sullivan 2-2, N Cotter 1-2, E Scally 1-2, O Finn 0-6 (4f), E Kiely 1-1, Á O'Sullivan 1-1, S Noonan 1-0, C O'Sullivan 0-2, R Ní Bhuachalla 0-1, A Hutchings 0-1.
Tyrone: M Mallon 2-0, M Canavan 1-0, C McCaffrey 0-3, A McHugh 0-1.
Cork: M O'Brien; S Kelly, H Looney, E Meaney; A Hutchings, M Duggan, E Kiely; C O'Sullivan, M O'Callaghan; O Farmer, N Cotter, O Finn; L Coppinger, D O'Sullivan, E Scally
Subs: S Noonan for Coppinger (36), A O'Sullivan for Farmer (36), C O'Shea for Kiely (44), R Ní Bhuachalla for D O'Sullivan (50), M Ambrose for Cotter (50).
Tyrone: S Lynch; C Hunter, J Barrett, C Conway; T McLaughlin, S McCarroll, N McGirr; A McHugh, N Woods; E Brennan, M Canavan, EJ Gervin; N O'Neill, M Mallon, C McCaffrey
Subs: D Gallagher for McCarroll (30), C Kelly for Gervin (47), A Daly for McLaughlin (50), S Sheerin for O'Neill (54), A Tuohey for Brennan (58).
Ref – Gerry Carmody (Roscommon)
---
Match Preview
Cork boss Ephie Fitzgerald has reacted to last weekend's shock loss to Armagh by making five changes in personnel for this quarter-final clash with Tyrone.
The Red Hands are boosted, meanwhile, by the return of skipper Neamh Woods from World Cup duty with the Northern Ireland netball squad.
There should be a reaction from Cork following the Armagh slump, and the memories of the seismic 2010 All-Ireland quarter-final defeat against Tyrone should also serve to focus Rebel minds.
But Tyrone are here very much on merit, having seen off Donegal in the group stages, while also running table-toppers Mayo to three points.
Tyrone have adapted very well to life back in the senior ranks, following their 2018 All-Ireland Intermediate win. This is very much bonus territory for Gerry Moane and his side, who will look to expose any chinks in the Cork armour.
Cork will have one eye on a potential semi-final with Dublin at Croke Park on August 25, but they have work to do before that becomes a reality.
---
Team News
Cork (v Tyrone): M O'Brien; E Meaney, H Looney, M Duggan; E Spillane, S Kelly, A Hutchings; M O'Callaghan, O Farmer; Á O'Sullivan, C O'Sullivan, E Scally; L Coppinger, S Noonan, O Finn.
Tyrone (v Cork): S Lynch; C Hunter, J Barrett, C Conway; E Brennan, T McLaughlin, N McGirr; E.J. Gervin, S McCarroll; N Woods, M Canavan, A McHugh; N O'Neill, C Kelly, C McCaffrey.
---
LGFA confirm Facebook Live coverage of Duggan Park double-bill
THE Ladies Gaelic Football Association is pleased to confirm Facebook LIVE coverage of next Saturday's (August 3) All-Ireland Minor B Final between Longford and Roscommon, and the Cork v Tyrone TG4 All-Ireland Senior Quarter-Final clash.
Both games will be played as part of a double-header at Duggan Park, Ballinasloe, Co. Galway, with the Minor A Final getting underway at 1pm, followed by the Cork-Tyrone showdown at 3pm.
Viewers can watch both games on the LGFA's Facebook Page: https://www.facebook.com/LadiesGaelicFootball/
The MAC AV team will bring you all of the action LIVE from Duggan Park, with coverage getting underway at 12.45pm.
Jerome Quinn is our man on commentary duty for both games, and he'll be joined by Roscommon star Jennifer Higgins for the Minor Final, with Galway legend Emer Flaherty linking up with Jerome for coverage of the senior fixture.
Roscommon were runners-up in the 2018 All-Ireland Minor B Final, and are looking to go one better this time against a Longford team riding the crest of a wave, following the county's recent All-Ireland U16 B Final win.
The senior clash sees Cork, the TG4 Munster Champions and one of the favourites for All-Ireland glory, up against 2018 All-Ireland Intermediate winners Tyrone, who accounted for Ulster champions Donegal in the group stages of the 2019 senior championship.
The winners of this game will advance to the TG4 All-Ireland Senior semi-finals, which will be played at Croke Park on Sunday, August 25.
In a new departure this year, the LGFA streamed a game from each of the regulation rounds of the Lidl National League, three Lidl NFL semi-finals, the Lidl Post-Primary Schools Senior A final, the four TG4 Senior provincial finals, and last Saturday's TG4 All-Ireland Junior Championship fixture between Louth and London at the home of Clan na Gael in Dundalk.
---