2023 AIB Munster GAA Club Intermediate Hurling Championship Quarter-Final – Crotta O'Neills (Kerry) 1-22 Ferrybank (Waterford) 2-13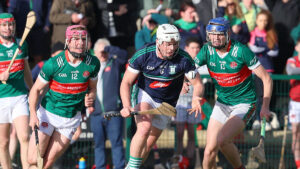 Crotta O'Neills (Kerry) defeated Ferrybank (Waterford) by 1-22 to 2-13 in the AIB Munster GAA Club Intermediate Hurling Championship Quarter-Final on Sunday November 12th at Ballyagran.
---
Match Highlights
HIGHLIGHTS | @CrottaGAA progress to Munster Club IHC semi-final with victory over @FerrybankGAA. @streamsporti | @aib_gaa https://t.co/rJmsdnb7dC

— Munster GAA (@MunsterGAA) November 12, 2023
---
Shane Nolan leads the way as Crotta lead Ferrybank a merry dance
Munster Intermediate Club Hurling Quarter-Final: Crotta O'Neill's (Kerry) 1-22 Ferrybank 2-13 (Waterford)
Report by Mortimer Murphy for the Irish Examiner newspaper
Crotta O'Neill's produced a convincing performance inspired by the marksmanship of Kerry veteran Shane Nolan, who notched 0-11 to book a Munster Intermediate Hurling Championship Semi-Final.
For the first time since 1968 Crotta were in Munster Championship action. Some terrific performances by Nolan, Jordan Conway, Cillian Trant, Rory and Barry O'Mahony helped the North Kerry club into the penultimate phase of the contest.
Leading 1-12 to 1-6 at the short whistle, they laid the foundations well in the opening period. Despite the best efforts of Mark O'Brien, who also converted 0-11, and a late Daryl Griffin goal Ferrybank never looked like prevailing. Needless to say Crotta are a Kerry senior club laced with lads who have or are wearing the green and gold while Ferrybank are at intermediate level in Waterford.
Crotta took the early advantage with a terrific Darragh O'Donoghue effort aswell as a long-range Shane Nolan free, giving the Kerry side a two point lead. One minute later the green flag was raised, but fortuitously.
Luke Flynn fired long for the square but somehow his effort landed in the Crotta net as Adam O'Sullivan looked to have the sun hinder his vision.
While the lead changed hands twice prior to the ninth-minute mark it was Jordan Conway and Nolan that gave Crotta the edge. Terrific work rate by Sean Weir and Jeaic McKenna brought a goal after ten minutes.
Weir and McKenna forced a turnover, Weir had two Ferrybank men for company as he raced forward, McKenna made the inverted run and having received the pass, fired to the net for a 1-5 to 1-1 lead after ten minutes.
Mark O'Brien was a talisman from the frees for the Waterford outfit playing with the breeze in the opening half, he cut the gap to two approaching the end of the first quarter but Conway scored another beautiful point to put three between the sides.
By the twenty-minute mark, Crotta built up a 1-9 to 1-3 lead as two from Conway and a Sean Weir effort had the wind in the sails of the Kerry Champions. Nolan and Conway were orchestrating the Crotta attack, five points each by the end of the opening half. O'Brien added a fourth free at the death to leave the score 1-12 to 1-06 as the sides headed for the dressing rooms.
Crotta lacked a little bit of proficiency early in the second half and a double from O'Brien coming from frees, helped reduce the gap to four. Nolan, a spiritual figure in the Kilflynn parish, was continuing to inspire his side.
Forcing Cormac O'Driscoll into a stunning save to prevent a second goal, he converted the resulting 65 and two frees that followed, by the end of the third quarter Crotta were ahead 1-10 to 1-18, as Rory Mahony and O'Donoghue found the black spot with inspirational efforts.
O'Brien and Nolan were having a terrific battle on the free-taking front, as O'Brien was cutting the deficit at one end for Ferrybank. Nolan was increasing the advantage at the other and with three left on the clock he struck his eleventh point for a 1-21 to 1-12 lead.
Daryl Griffin struck a goal late in stoppage time, by that stage however the outcome was assured that Crotta would be advancing and a late point by Jordan Conway capped off a terrific solo performance in this Quarter-Final tie. They will now face Cork champions Castlelyons at home next Sunday.
Scorers for Ferrybank: M O'Brien (0-11, 10fs), D Griffin (1-1, 1f), L Flynn (1-0), R McGarrity (0-1).
Scorers for Crotta O'Neills: S Nolan (0-11, 8fs, 1 65), J Conway (0-6), J McKenna (1-0), D O'Donoghue (0-3), S Weir, R Mahony (0-1 each).
CROTTA O'NEILLS: A O'Sullivan, S McGrath, B Keane, E Shanahan; C Trant, T O'Connor, R Mahony; T McKenna, B Mahony; D O'Donoghue, S Weir, J McKenna; S McElligott, S Nolan, J Conway.
Subs: D Behan for T McKenna (47), C White for S McElligott (51), Declan O'Donoghue for J McKenna (54), S Murnane for S Nolan (59), G Parker for S Weir (60+2)
FERRYBANK: C O'Driscoll; J Ahern, N Mac Cathmhaoil, D Ahern; I Richards, C Heffernan, MJ Sutton; S Burtchaell, R Tierney; D Griffin, L Flynn, N O'Sullivan; R Carew, M O'Brien, R McGarrity.
Subs: S Oates for I Richards (HT), S O'Sullivan for L Flynn (33), E O'Neill for R Tierney (60).
Referee: K Jordan (Tipperary).
---
Live Streaming Information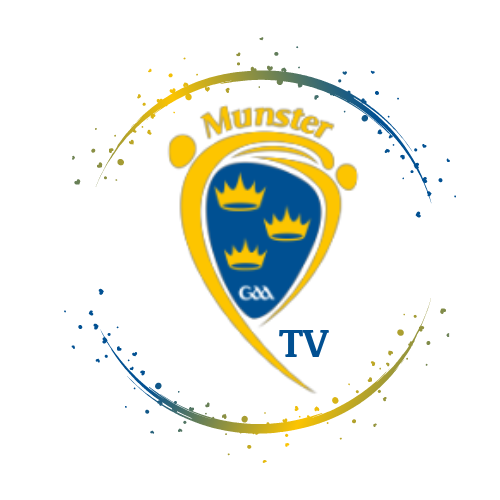 This game will be streamed live by Munster GAA TV at a cost of 10 euro.
Click here to purchase Live Streaming for this game
---
Ticket Information