2019 TG4 All-Ireland Senior Ladies Football Championship Round-Robin – Kerry 1-12 Westmeath 1-10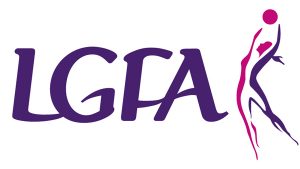 Kerry defeated Westmeath by 1-12 to 1-10 in the TG4 All-Ireland Senior Ladies Football Championship Round-Robin on Sunday July 28th at Fitzgerald Stadium Killarney.
---
🗞️REPORT@kerryladiesfoot claim a narrow victory over @WestmeathLFGA to book their place in the @SportTG4 All-Ireland quarter-finals.@MunsterLGFA @LeinsterLGFA #properfanhttps://t.co/mhxZmoCHkU

— Ladies Football (@LadiesFootball) July 28, 2019
---
Match Preview
Sunday 28th July 2019
TG4 All Ireland Senior Championship – Round 3
Group 3:
Kerry v Westmeath; Fitzgerald Stadium, Killarney, 2pm
It's win or bust for both sides as they prepare for this Group 3 encounter.
Both teams have lost out to table-toppers Galway, who are safely through to the last eight, and now the battle is on for the runners-up spot. Kerry won't need reminding that they lost out to Westmeath in 2018 in Division 1 of the Lidl National League, a result that saw the Kingdom relegated from the top flight.
Searching for a line of form here, Kerry put up the better fight against Galway, losing out by four points, while Westmeath finished 13 points behind the Tribeswomen. Given the winner-takes-all nature of this fixture, it's certain to be keenly contested and Fitzgerald Stadium in Killarney will provide the venue befitting of the occasion.
---
Team News
Kerry (v Westmeath): L Fitzgerald; A O'Reilly, E Lynch, J O'Sullivan; A O'Connell, T Breen, C Murphy; L Scanlon, K Cronin; A Brosnan, A Galvin, E Dineen; S Houlihan, L Ní Mhuircheartaigh, H O'Donoghue.
Westmeath (v Kerry): L McCormack; R Dillon, J Rogers, L Power; K Boyce Jordan, K McDermott, F Coyle; J Maher, M.A. Foley; S Dolan, A Jones, N Feery; L Slevin, F Claffey, V Carr.