2023 Co-Op Superstores Munster Hurling League – Waterford 0-21 Tipperary 1-15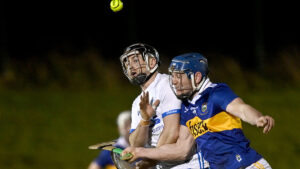 Waterford defeated Tipperary by 0-21 to 1-15 in the 2023 Co-Op Superstores Munster Hurling League on Tuesday January 3rd at Mallow.
---
Match Highlights
Highlights as Davy Fitzgerald marked his return as @WaterfordGAA manager with a hard fought win over Liam Cahill's @TipperaryGAA @StreamsportI | @CoOpSuperstores https://t.co/UcdUIN0FtB

— Munster GAA (@MunsterGAA) January 4, 2023
---
Davy praises character of players on winning return to Déise https://t.co/nNA5S6URe3

— Irish Examiner Sport (@ExaminerSport) January 3, 2023
Davy Fitzgerald praises character of players after Waterford beat Tipp
Co-Op Superstores Munster Hurling League Group A
Waterford 0-21 Tipperary 1-15
Report by Stephen Barry for the Irish Examiner newspaper
Davy Fitzgerald made a winning return as Waterford manager 12 years on from his last game at the helm with a three-point victory over 14-man Tipperary.
The Munster Hurling League success over the man he replaced in Liam Cahill, taking his first game in charge of his native Tipperary, was achieved with 12 different scorers against Tipperary's four. Jason Forde struck 1-11 (1-4 from play) in defeat.
A change of venue to Mallow, with Fraher Field waterlogged, spared Cahill a return to action on Waterford soil but Cathal Barrett's red card, after two yellows, the second in the 58th minute, gave the Déise the impetus to outscore Tipp by 0-7 to 0-4 from there to the end.
What did Fitzgerald take from it? "Not much. It's the third of January, I'm not an idiot," he chuckles.
"This is a million miles away from what's going to happen in Semple Stadium in May playing Tipperary. I wouldn't read a whole lot into it."
Fitzgerald was happy, though, to see so many putting their hands up in the absence of a dozen players from last year's Championship team. When asked what he's looking for at this time of the season, Fitzgerald replied with one word: "Character." He found it in Paudie Fitzgerald, who scored two points in a five-minute match-winning cameo at the end.
"There was a lad at the end, he wasn't feeling well the last few days, and I needed him to go on because we had an injury. When he went on, he did well and he was after playing a full game yesterday, an Under-20 final.
"He's a young lad and Paudie in the next few years will be deadly but fair play to him tonight. He did well."
Both managers were keen to reinforce messages to their young sides. Fitzgerald brought his trademark 100% effort on the sideline, protesting referee decisions and bemoaning misplaced passes. Liam Cahill, never slow to make an early sub, did the same in his own way, hooking Joe Fogarty after 27 minutes of his county debut.
Davy sought to sow confusion from the start, positioning five of his forwards inside the 21 for the first three minutes before they fanned out. No sweeper, certainly, as the half-forwards dropped deep to run at Tipp. They were effective in creating space. Colin Dunford, the only forward out the field at the start, got the first score. Waterford nailed their first five shots, while Tipp missed their first five.
Waterford would land eight of the first nine points, four from Reuben Halloran frees. Forde, having missed four frees wide or short into a biting wind, left aside his earlier misses to lead the Tipperary revival, nailing four on the trot, two from play.
Tipp eked out the goal chances, too. Paddy Creedon had an effort saved by Billy Nolan and Conor Bowe was smothered after fielding a high ball on the edge of the square. At the other end, Michael Breen, seconded from midfield to full-back, warmed to his task after an early DJ Foran point and assist.
Waterford, from fewer chances (13 to Tipp's 18), led 10-6 at the break.
There was still four in it when Stephen Bennett, just on and just booked for some handbags with Barrett, raced in on goal. Pauric Campion fouled for a penalty. Bennett had his second chance but didn't catch it crisply and Rhys Shelly, on his debut between the sticks, made the save.
Halloran pointed the subsequent 65 but Forde came alive to blast 1-2 in four minutes. He caught a Johnny Ryan delivery and fended off the full-back to bury low to the net before converting two placed balls, the first after Jack Ryan forced Nolan into a save.
Tipp were reduced to 14 men when Barrett received a second yellow for hauling down James Power. Forde and Cian O'Dwyer twice more struck equalisers, Forde's a fine rob and score from under the stand.
But Waterford struck for home with four points in a row heading into stoppage time; two from Paudie Fitzgerald, one with his first touch, and one each from Mark Fitzgerald and Austin Gleeson.
As for Davy, did he enjoy his sideline return?
"It's great to be back! You miss it. The year out was great and it was great to be a pundit and all that but I kinda like being out there. It's nice when you win but I just enjoy being on the training field and being with the lads. That's what I really enjoy."
Scorers for Waterford: Reuben Halloran (0-7, 6 frees, 1 65); S Walsh, C Dunford, Paudie Fitzgerald (0-2 each); B Nolan (free), M Fitzgerald, P Leavey, DJ Foran, B Power, I Daly, C Daly, A Gleeson (0-1 each).
Scorers for Tipperary: J Forde (1-11, 0-6 frees, 0-1 65); C O'Dwyer (0-2); A Tynan, C Bowe (0-1 each).
WATERFORD: B Nolan; S McNulty, M Fitzgerald, C Ryan; M Harney, C Lyons, C Daly; P Leavey, R Halloran; N Montgomery, C Dunford, S Walsh; J Power, DJ Foran, B Power.
Subs: I Daly for McNulty (h-t), M Kiely for Foran (47), Stephen Bennett for Walsh (48), A Gleeson for B Power (66), Paudie Fitzgerald for Dunford (69), A Ryan for C Daly (70+5).
TIPPERARY: R Shelly; C Barrett, M Breen, G Ryan; D McCormack, P Campion, S Neville; P Cadell, G Browne; A Tynan, J Forde, J Fogarty; C Bowe, M Kehoe, P Creedon.
Subs: C Stakelum for Fogarty (27), C O'Dwyer for Tynan (45), Johnny Ryan for Browne (45), Jack Ryan for Creedon (45), S Kennedy for Bowe (62), G O'Connor for Kehoe (70).
Referee: J O'Halloran (Limerick).
---
Ticket Information
Adults General Admission – €10
Students / OAPs General Admission (Valid ID Required Upon Entry to Venue) – €5
Under 16s – Free admission when accompanied by an adult
There will be no cash sales at the venue.
Tickets purchased for the original fixture in Fraher Field will be valid for entry in Mallow tonight. Any supporter who purchased a ticket and is unable to attend can request a refund by replying to the e-mail received when purchasing their original ticket or by e-mailing the ticket details to info.munster@gaa.ie
Click here to pre-purchase tickets
---
Live Streaming Information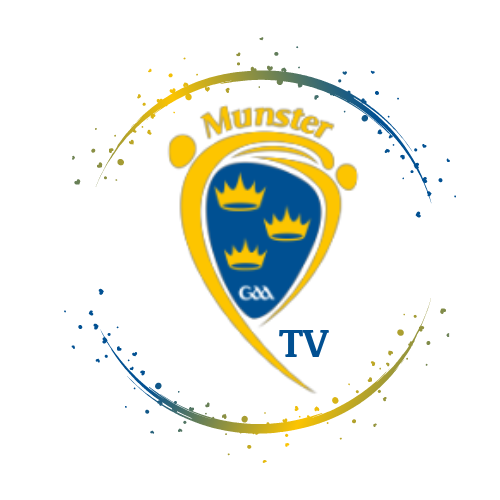 This game will be streamed live by Munster GAA TV at a cost of 10 euro.
Click here to purchase Live Streaming for this game
---
Team News
Tipperary Senior Hurling v Waterford pic.twitter.com/0LzgnQsZxJ

— Tipperary GAA (@TipperaryGAA) January 2, 2023
TIPPERARY (Munster League v Waterford): R Shelly, C Barrett, M Breen, G Ryan; D McCormack, P Campion, S Neville; P Cadell, G Browne; A Tynan, J Forde, J Fogarty; C Bowe, M Kehoe, P Creedon.
The Waterford Panel to play Tipperary in tomorrow's @MunsterGAA Hurling League game has been announced!

Purchase your tickets 🎟️⬇️https://t.co/xyTtGkMzn0 pic.twitter.com/ArGFIpIVh9

— Waterford GAA (@WaterfordGAA) January 2, 2023
---
Interview with Tipperary Hurler Ronan Maher
| @TipperaryGAA's Ronan Maher looks ahead to @CoOpSuperstores Munster Hurling League opener against Waterford tonight. Stream Pass: https://t.co/Z7GzE8Ep96 https://t.co/WnGUv4U6zb

— Munster GAA (@MunsterGAA) January 3, 2023
---
Interview with Waterford Selector Eoin Kelly
Former star Eoin Kelly talks @WaterfordGAA as they take on Tipp in the @CoOpSuperstores Munster Hurling League. Stream Pass: https://t.co/XzKJx3kpDs https://t.co/Vhf5XN0miN

— Munster GAA (@MunsterGAA) January 2, 2023
---
Interview with Waterford Hurler Cathrach Daly
| @WaterfordGAA's Cathrach Daly looking to use opportunity in @CoOpSuperstores Munster Hurling League opener against Tipperary. Stream Pass: https://t.co/XzKJx3kpDs https://t.co/kLQeHrVrjd

— Munster GAA (@MunsterGAA) January 2, 2023