Munster reigned supreme in Castlebar on Saturday 12th November and led the way by claiming four All-Ireland Scór Sinsir titles.
Móinalín sampled success for Limerick by reclaiming the Tráth na gCeist crown they last won in 2017 following a heated competition. The 'Treaty' club overcame Corr na Féinne from Cavan in a series of 'sudden death' tie breaker questions that had the audience on the edge of their seats. They now are the leading club in the Scór Sinsir Tráth na gCeist roll of honour.
In the Rince Foirne competition, Tipperary's An Caisleán Nua completed a hat-trick of Scór Sinsir All Ireland titles with their performance of the 'Cross Reel'. Incidentally, the 'Premier' club completed a famous 'double' for the second year in row where they are proud holders of All Ireland Rince Foirne titles in Scór na nÓg and Scór Sinsir.
Gníomh go Leith won what would be their first All-Ireland of the night when Marc Ó Laoire took the Amhránaíocht Aonair crown following his beautiful rendition of Gary McMahon's 'The Hills Around Listowel'.
The Kingdom's Gníomh go Leith danced their way to glory in the Rince Seit following their performance of the 'Caledonian Set' and brought home a historic double to the East Kerry based club. This is the first Rince Seit title for Munster since 2014 when Kilcummin came out on top.
The accolades did not stop there for Kerry as Spa GAA's Ann Mangan was recipient of the Munster Long Service Award. Ann has been an instrumental figure in Scór at all levels through her participation, mentoring, adjudicating, administrating and consistent dedication to our wonderful cultural competition. Ann has been to the forefront when her club has been victorious at all levels from East Kerry all the ways to the National stage in multiple different disciplines. Spa have the unique and special record in the roll of honour where the club won a historic five All Ireland titles in a row in the Scór Sinsir Rince Seit competition and it is no wonder with Ann's expertise always on hand to guide them on their way. A truly worthy recipient of the award – Maith thú Ann.
---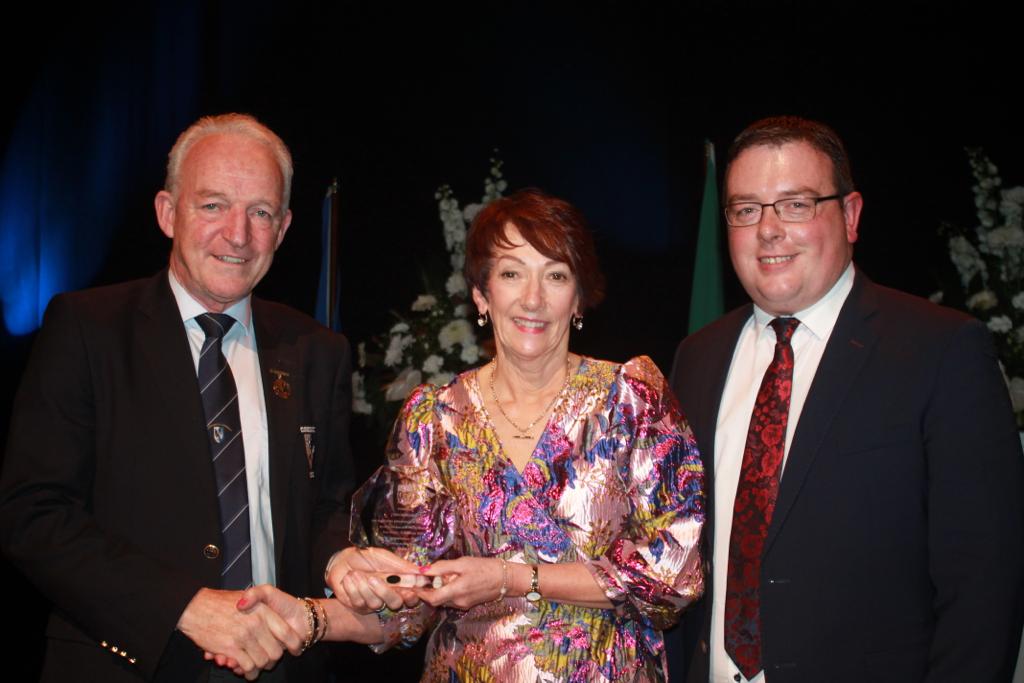 ---
Huge congratulations to the winners and long service award recipients. Well done to all our representatives who just came up short for National honours; Churchill (Kerry), Millstreet (Cork), Noel Joyce, JK Brackens (Tipperary), Newport (Tipperary), Kilshannig (Cork). Also, a special mention to Alastair Ó Beacháin, Fear a Tí and Éamonn Ó Braonáin, Maistir na gCeisteanna for the excellent jobs they did on the day. It was a fantastic competition and a marvellous celebration of our culture. We can't wait for Scór 2023 already!
---
Ba iad na Buaiteoirí:
Rince Foirne: An Caisleán Nua, Tiobraid Árann
Amhránaíocht Aonair: Marc Ó Laoire, Gníomh go Leith, Ciarraí
Aithriseoireacht/Scéalaíocht: Donal Ó Muireagáin, Carraig an Chropáin, Árd Mhaca
Bailéad Ghrúpa: An Ghlasdromainn, An Dún
Tráth na gCeist: Móinalín, Luimneach
Nuachleas: Eiméid Charn an Bhua, Cill Mhantáin
Ceol Uirlise: An Mullach Bán, Árd Mhaca
Rince Seit: Gníomh go Leith, Ciarraí
---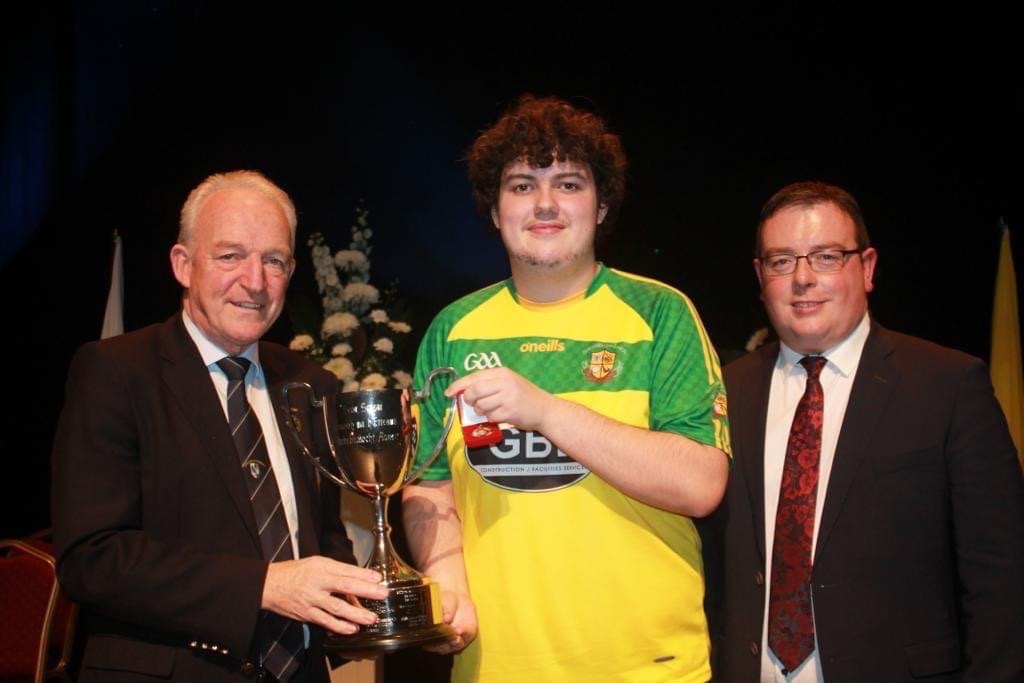 Amhránaíocht Aonair: Marc Ó Laoire, Gníomh go Leith, Ciarraí
---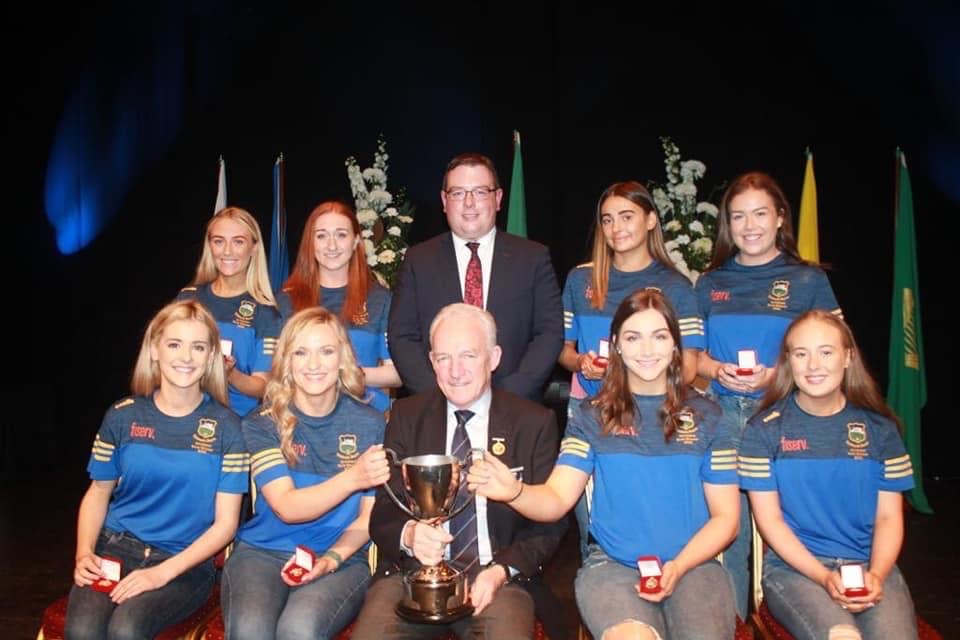 Rince Foirne: An Caisleán Nua, Tiobraid Árann
---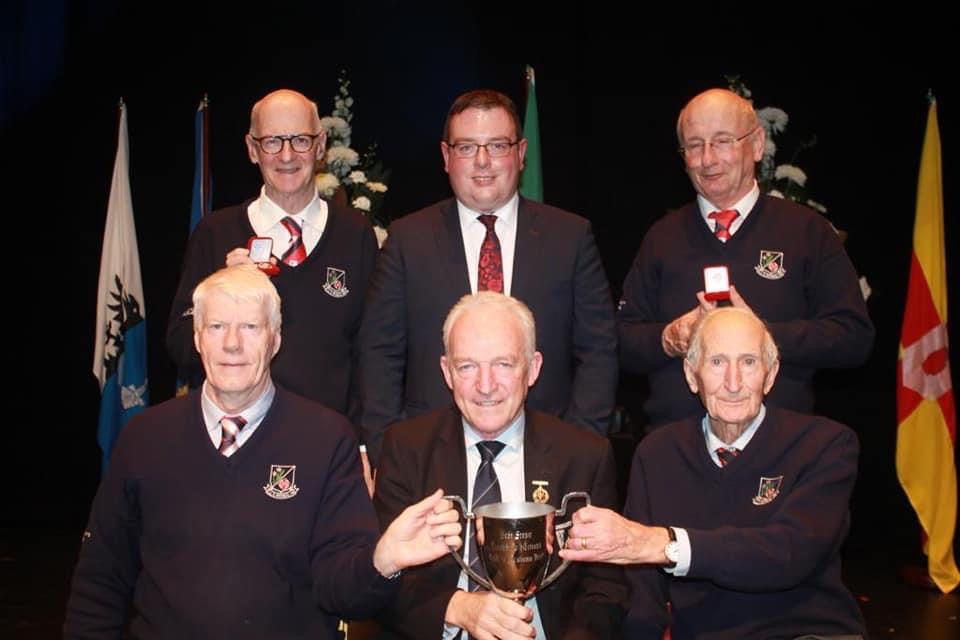 Tráth na gCeist: Móinalín, Luimneach
---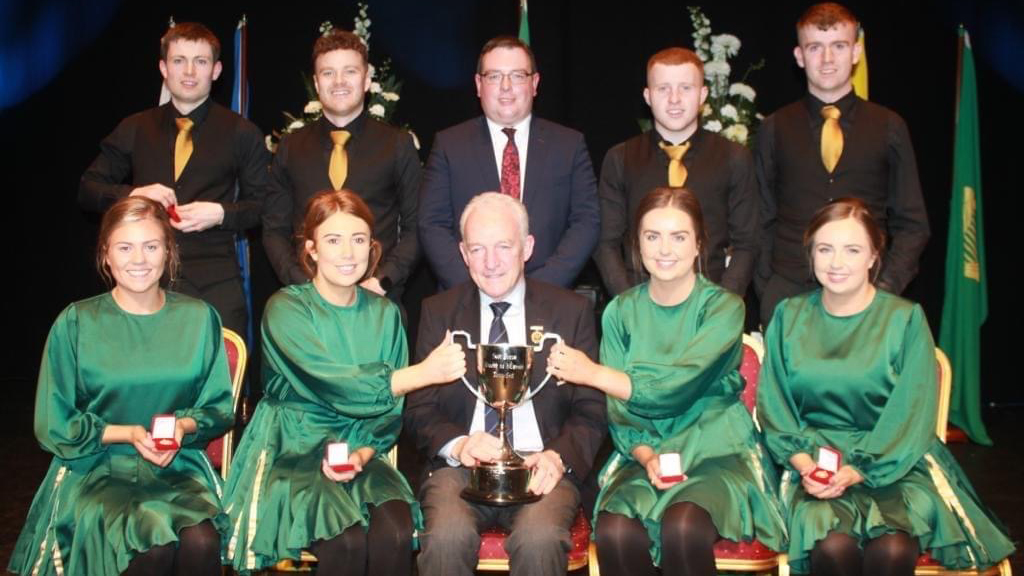 Rince Seit: Gníomh go Leith, Ciarraí